Finding somebody willing to scrap your car when it's come to the end of its' useful life is, in itself, a fairly simple prospect. A quick leaf through the phone book or trawl on the internet will throw up many firms keen to take your old vehicle off your hands and, indeed, offering to pay for the privilege.
Scrapping a car, however, is not a simple process, not if you wish to do so in a way which minimises and indeed removes any threat to the environment. The average car is a mass of metal, plastics, glass, various fluids and other dangerous substances which, if not dealt with properly, can cause great damage to the environment.
We are the  Edmonton, AB #1 junk car buyer!  Here at Cash For Junk Cars we offer a minimum of up to $3000.00 and up for all 2008 -2017 Honda,Nissan,Toyota,and other foreign cars that are running and Driving , we can guarantee you top notch service when you junk a car with us.  We have over 10 years of experience on our company junk car removal service. Meet our staff who have helped thousands of people over the years; they understand this can be a stressful time, and treating you with dignity, respect, and fairness are his top priorities.
Whether it be getting junk cars for cash or purchasing a used car from our lot, we go to the EXTREME to make sure you get the most cash for your clunker that you deserve!  We offer TOP DOLLAR on your junk cars!
Cash For Junk Cars offers the most cash for wrecked cars/ wrecked car removal with fast immediate retrieval and payment for all kinds of unwanted and inoperable vehicles From small and large cars to trucks to SUVs to vans—tell us about the vehicle to be towed away.  No hassle, No Fuss!
So, if your vehicle is ready to roll—and even if it can't—we'll be there PROMPTLY to retrieve it and compensate you.  Since we work directly with Auto Junk Yards, you can be assured that your vehicle will be recycled in an ECO Friendly manner user latest car crushing and recycling technology.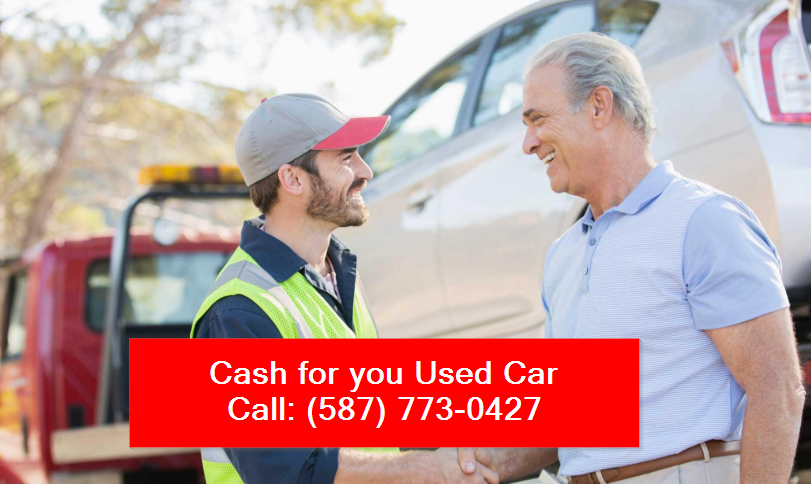 Why Call Cash For Cars Edmonton?
We offer fast service
We guarantee the quoted price
No haggling or fuss on site
Easy transfer of ownership even if you lost the title
100% free towing of your car